Congressional Elections - 9th Congressional District Election
Vote for Chaim Deutch in the Democratic Primary
Brooklyn is one of the worst gerrymandered communities in the US. After the surprise election of Bob Turner in the District that was Anthony Weiners, the Democratic party has carefully divided the Jewish community of Brooklyn, splitting it between the liberal upper west side, and the liberal community of Bedford-Stuyvesant, Crown Heights and Flatbush. The Congressional for of the Jewish Community in Brooklyn has been all stolen. That leaves the community with one true candidate, in Chaim Deutch, as an experienced voice for the community. He is not just our best chance to trend against radical leftist candidates, but in of himself, he is a solid choice for the Democratic Primary. Chaim Deutch has the right blend of collaboration and across ideological practicality to make an excellent, moderating voice for the entire district, and maintain solid positions for matters that are key to the Jewish community within the Borough. For too long, the most populous Borough with the largest Jewish population outside of Israel has been blocked from having native representation. Chaim Deutch can correct that situation. On the primary coming June 23rd, voting for Deutch is essential.
Voting and Chaim Detch Resources
In an ideal world, Black voters, either from the Caribian or African Americans, and Jewish voters would not be at each others neck. There is a large enough population, and enough districts for both to have adequate representation. Democratic gerrymandering has produced this corrosive situation, and in my opinion it serves nobodies purpose.
Riots Return to Brooklyn
It is a toxic combination. We have a huge number of unemployed and out of school young people. We have a mixed message being sent by the city about law enforcement. We have an explosive racial event in the form of the murder of George Floyd in Minnesota. We have warming seasonal temperatures. We have raging homelessness on the streets and people with mental illness who need institutionalization walking the streets and the subway system. We have a tone deaf Mayor who pits one racial group against the other. We've seen this all before. This mayor has been playing with dynamic and dangerous forces forces in a large, dynamic city, that he doesn't understand. The city changes with inertia, but once moving, it is dangerous, and potentially violent. The decisions they have made up until now had no place to end but in violent riots across the city. Welcome to Brooklyn in 2020, and for many there is no escape. Anyone with the means to leave New York City, will do just that, leaving a core of radicalized working class and the victims class to duke it out over the left overs. It will be a long time for Brooklyn to recover, and we are yet to even be on the right track. Bloomberg managed to allow for protests to boil without boiling over. This Mayor has proven to be fundamentally unable to find a balance, and if anything, to add fuel to the fire, because, frankly, he is a bigot and takes sides instead of focusing on the judicious application of the law and law enforcement. All this, and the city is staring down the pipe of a huge fiscal crisis.
Rising Graffiti across the city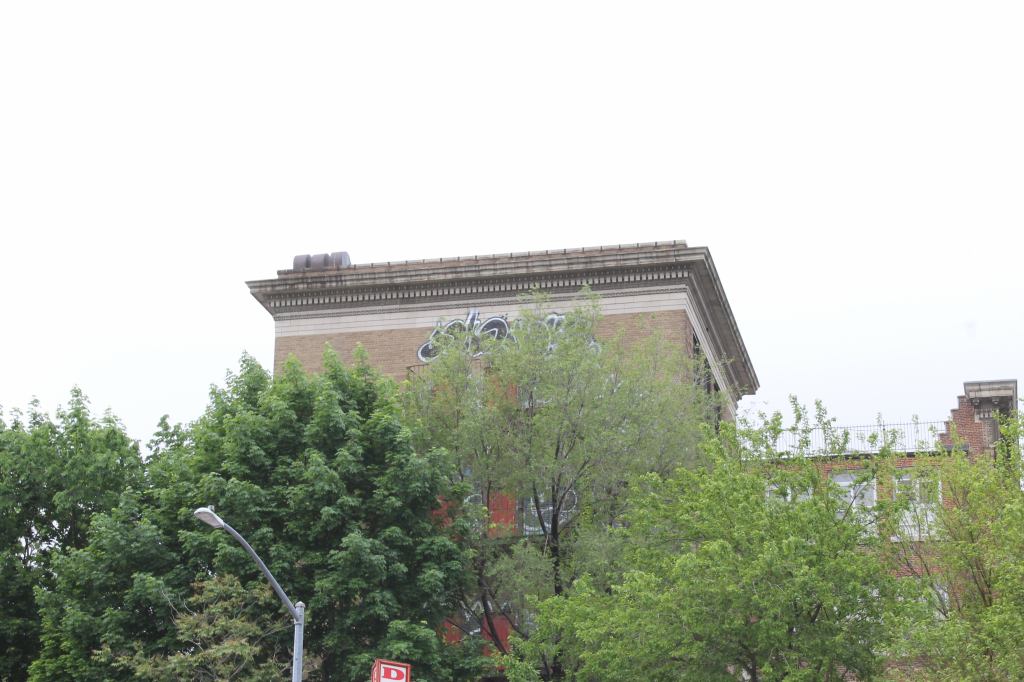 With the prolonged closure of schools and universities across the city for months, kids have been running wild across the city, inevitably finding tried and true channel for their frustrations, anxiety, boredom and restlessness. It is a dangerous cocktail setting up a sorry and violent hot summer.
- The Wuhan Virus (COVID-19) and the New York State Quarantine : March 28th, 2020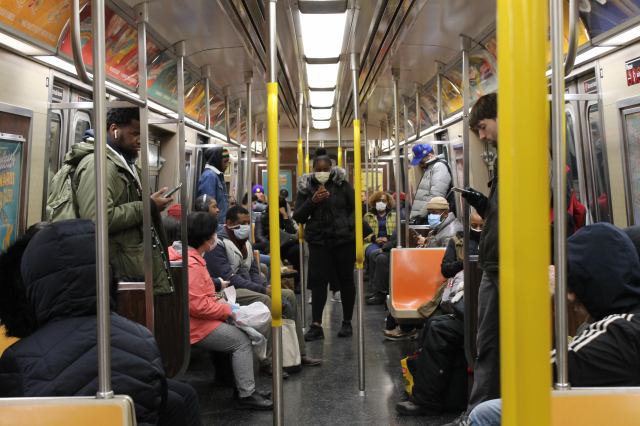 Over the last few years there has been a plethora of politics that is transforming New York and Brooklyn culture. Most of it has been bad for families and bad for middle class Brooklynites. We have a Mayor who was not born in nor raised in the city. This is not a man who played stickball in Sunset Park, or played handball in Coney Island. He never ran through the subway on the way to school, and made passes at girls at the bagel shop. He never burned a day at A&S, cloths shopping for the school year. He never waited for the New York Times at 2AM on Sunday morning, or experienced that violence of ethnic conflict in our communities. He has no concern for the connection those of us who are raising families, who live as middle class Brooklynites intertwined intimately to our communities, and who are the backbone of an ever shrinking part of the city's labor pool. The people that live and work here, and raise our children here are not part of his core constituency. His obsession is with his "one truth" version of social justice, born from an influx of wealthy liberal financial traders, and arts workers, and has given a clear signal to those of us who have been life-long stewards of our communities that we do not matter.
Until now the lifeline of this borough has been the rich variety of ethnic communities. These populations have been told flatly that they are no longer welcome here. The Borough is increasingly monolithic, with community after community under pressure from wealthy hipsters turning our city into a larger and larger beer crawl. What was cute and interesting in Williamsburg has become saturated in Bushwick, Cobble Hill, Prospect Heights, Crown Heights, Bedford-Stuyvesant, Bay Ridge, Bensonhurst, Midwood, Kensington, and Sunset Park.
There are still ethnic holdouts. There are however dramatically fewer of them. And they are dying. What is left is a more monolithic and larger communities. Largely, we have an established Russian community that has spread through south Brooklyn, a large Muslim community (anchored by Pakistani's and Bangladeshi's) about the center of the Borough south of Prospect Park, and spreading south to Kings Highway. A large Chinese community has exploded which is centered about Bensonhurst, and spread through Madison, Midwood, Sheepshead Bay, following Avenue U, through parts of South Brooklyn running through 86th street.
You still have an enclave of Orthodox Jews in Borough Park Brooklyn. But elsewhere, in Midwood and Flatbush, the community is shrinking in numbers and influence, identified by the Democratic political machine as a threat in its continual support of conservatism in the center of the borough. West Indians are being squeezed out of Crown Heights and Flatbush. American Blacks are being pushed out of Bedford Stuyvesant. Latinos are being pressured out of Sunset Park and Bushwich.
The White Catholic communities of Italians and Irish are mere remnants. Norwegians, West Indians, American Blacks, Jews, Germans, Jamaicans, Haitians, Puerto Ricans, Dominicans, are all being pushed out by a city policy that is flatly opposed to the growth and building of families. The attack on the automobile cripples multi-generational living for families which have historically had children and grandparents living together together nearby. This has been particulary harsh for the large Jewish and Hispanic families, and the large extended Italian families. These largely conservative political bases within the Borough are being stamped out. The coalition of communities that enabled the Guilliani revolution is no longer here. The results of this are evident everywhere. Homelessness is rampant. It has been a city policy to encourage homelessness. This is a direct result of city administrative decisions to dump homeless and emotionally unstable individuals, from mental institutions and from Rikers Island's psychiatric ward (where many were being treated), on to the streets
Traffic is brought to a stop because a bicyclist who is stupid enough to try to sneak between a large truck and parked cars, and getting themselves killed. This individual idiocy then justifies reworking large backbones of traffic and business avenues until there are just not usable. Coney Island Avenue, Ocean Avenue, Kings Highway, Jay Street, Utica Avenue, Ocean Avenue, Atlantic Avenue, Livingston Street, Court, Schermahorn, Bedford Avenue, 86th street, 13th Avenue, 65th Street, Ralph Avenue, etc., etc are being rendered unusable and shunting traffic to otherwise tranquil side streets. The SBS Buses (totally a waste of public money) created Bus lanes through our central business districts, while encouraging people to not pay the fare. They have destroyed our shopping districts. The attack on the middle class of Brooklyn just goes on and on. And they have blanketed our neighborhoods with patrol cars being pulled from Manhattan details to ticket drivers all over Central and Southern Brooklyn. Avenue J and Coney Island Avenue has become ground zero for a massive campaign against drivers. Now we come to face a pan-epidemic in the Wuhan Virus (Covid-19) and the city and state are faced with important life shaping decisions. These decisions are being made by politicians who care nothing for the economy or the personal freedom of the citizens of New York. The response to the virus has been neither constructive (in that it cannot reach its stated goals) nor is it healthy for the people of New York City, especially families living in the Brooklyn. It is a historically unprecedented response to disease epidemics. There is no justification for the exaggerated response. In doing what they are, they are destroying the economic foundation of the city, if not the region and entire country.
It starts with a hypothesis stated by our Governor that is false. The hypothesis is that if we can save a single life by a radical action, then we are justified and have a moral obligation to do so. This is fundamentally wrong. It is lovely sounding rhetoric, but it is impossible. You can not evaluate and treat patients using that absolutism as a measure of your actions. Nor can one prevent epidemics like this. Medicine is ALWAYS a balance between acts where we measure the morbidity and mortality of both individually and for a population. We are not God, and we can not save everyone. In the healthcare field, every day decisions are made balancing competing results, and attempting to do what is best for the individual and the population at large. It is very personal, as we are often on the front line of disease, and suffer the emotional trauma of losing patients.
We restrict antibiotic use from patients to preserve susceptibility for the population as a whole. We sit in rounds and debate if an activity has a chance to work or if it is just using nursing resources without likely outcomes. We deal with women that are pregnant who are sick, HIV patients with resistant Tuberculosis, drug shortages, and the cost of drugs and procedures to be used in a variety of cases. These all have not only dollar amounts attached to them, but equally important, they all consume resources that are not infinite. As it is, medicine uses technology and resources that in ones common experience, they could never imagine. The magic of the MRI, and genetic research is mind numbing. And we still can not save everyone and still have to make hard decisions, economic ones, every day, on how to allocate medical resources.
Today we have insurance companies and Provider Benifit Management companies interjecting there own business interests into the process. The skim the top of every healthcare transaction. And they have no interest in patient safety, and they are supported by the Government. They make life and death allocations of resources every day, with no consideration for human life, or the economy needed to provide adequate healthcare, not just for the immediate moment, but for an uncertain and increasingly global future. So, the Governor is just wrong! Everyday government and medicine makes life and death decisions, placing economic consideration at the forefront of the healthcare debates over the last 30 years. In fact, it is inherent to healthcare. As for the Mayor is not even responding rationally to the epidemic and it is not worthy to even consider his rants at this point
Before we even discuss and statistical analysis of the epidemic and the virus itself, let's just look at some of the actions that the government has in place, and the likelihood that government mandates might be effective. I am going to pass by the entire (and laughable) argument about shelter in place that took place between the Mayor and Governor. I will also not glaze over the discussion about "the percent of allowable non-essential workers" (which went from 100% to zero in 3 days) with a retort. Your neighbors job is non-essential and your job is always essential in order to pay your bills. Instead I will focus on what actions the government has taken, and the expected and actual results. We can then look at what government should and should not be taking and how they can or cannot lead to the containment of disease.
On the surface, the Governor and the Mayor has locked down all of society. The theory is that if everyone stays home, then the spread of the virus can be slowed or stopped. They have already admitted that this can't stop the virus, but they want to "flatten the curve" of transmission. Government officials are begging for the population at large, the entire population (elderly, adults, children and infants) to remain locked in their houses with no end to this in sight.
People have largely cooperated with this under the assumption of it being a temporary condition which will last a week or two. But that is a lie perpetrated by the government, the Department of Health, and CDC. There is no statistical model or prediction about this virus and its spread which includes the entire population remaining indoors for 2 weeks, reemerging, and it will be over, i.e., no more threat. So in order to be effective even at "flattening the curve", this complete societal shutdown would need to take place for at least 4 months... and that is ridiculously optimistic. As I am editing this, I am hearing on the BBC radio that the Governor of California is going to continue the lock up there entire population "until the curve flattens". That might well be a problem if the curve never flattens. Realistically we are looking at an epidemic that will come in multiple waves and last more than a year before herd immunity develops. (Herd immunity is just a fancy way of saying that the virus will have killed off as many people as it is destined to, leaving the rest of the population behind with immunity). Unless we can intervene with a vaccine, or fight it its severity through anti-viral therapy, the spread will continue. That means that we will be locked into our houses for a year! And that is BULLSHIT. There has never been a disease that has every been effectively stopped by shutting in the entire human population, or any subset thereof.
You can't lock down 8.5 million New Yorkers and a region of 24 million people for a year! This, conceptually, cannot work. It cannot flatten the curve. People will not comply. For 2 weeks they can be convinced to comply and law enforcement can support and take care of those that won't/can't, but they cannot do this indefinitely.
Now, let's not assume Andrew Cuomo and Warren Wilheim are idiots. They know this can't work, and they know that not even the national-guard can sweep up hipsters in mass out of Madison Park and put them all in lock ups. So they spring this on the public gradually, trying to prevent hysteria about the virus and we move forward. But they slip up, get excited, and it is off to the races. People panic. Most importantly, our elected officials have their constituencies and priorities that have to take care of. Never let medical facts get in the way of theology. With these motivations intact, we have NO CHANCE to contain this.
The first political priority is that no one is to starve. So grocery stores and supermarkets need to remain open and well stocked. That wasn't immediately apparent to our government. After the run on toilet paper, condoms, thermometers, rubbing alcohol, masks and hand sanitizers it finally occurred to our governmental bodies that the hysteria the Mayor created by screaming on the radio was causing hording, price gauging, and real panic. So since then the truckers and supermarkets are categorized as "essential" businesses, along with (and here come the constituencies) illegal workers in the restaurants trade and ancillary food services (grubhub, etc), electric bicycles businesses, bicycle shops, bodegas, marijuana dispenses, vape shops and the MTA. Good, problem solved! Except it is not.
Instead of going to supermarkets we are asked to call for delivery, and so we have non-monitored and untrained, delivery people trying to scrape out a buck in this catastrophe that the Government created. Any protection we have gained is lost.
You see, it is nearly impossible to put 8 million city-dwellers in isolated bubbles. First of all, the psychological pressure on most city-dwellers is enormous. Our apartments are very small, and our mental health is directly attached to our interactions with our communities. We pay high rent to live in locations near our friends, families, synagogues, and communities. Stripping us of that interaction is to isolate us in inadequate cages. And even with that, as we isolate, our dependency is not reduced. Instead of directly contacting each other face to face, the contact occurs through a wholly unregulated and unsupervised delivery systems which bring these items door to door. They will delivery your Chinese food (a racist comment about food if ever there was one), your pizza, sushi, your groceries and coffee. And if that is not enough, there is no stopping us from our "Virtual Life".
We shop at Amazon for socks, shampoo, condoms, fishing gear, computers, cellphones, electric shavers, and even summer dresses. After all, we all have to look our best when this is over in a week or two. And all that stuff is also delivered. Delivery is virus free! It is delivered since delivery is an all essential businesses, by people who are touching your stuff, and packaging it, and shipping into the city, and putting it on the truck, and driving the truck and dropping it at your door. These are all invisible people, and according to our government. These people are also superheros who can never get this virus, or transmit it right to your door, with your sushi and pizza.
This is a huge failure of basic logic and the results are predictable. There will be no flattening of the curve until we reach saturation because this model cannot work (and the best part is that we are likely already saturated with the virus). The President is now talking of placing the entire region on enforceable quarantine. Wholly cow. We are totally screwed. Rhode Island is locking up people from New York. Essex County is blocking traffic to vacation homes. New Jersey is shutting down the Jersey Shore. The fear that we all have of being quarantined in a disease hot zone and unable to escape is becoming a reality. While it would be obviously in the best interest of everyone to thin out the density of New York City at this point, resistance to this is happening everywhere.
Now, let's return to the essential part of public health and the practice of medicine. Not too long ago, New York had a large healthcare network largely created by non-profit agencies based on ethnic and religious organizations. This provided broad care across the City of New York. Many of them were funded by state programs designed to promote healthcare for needy, and not so needy New Yorkers through state funding. This system and capacity has been largely taken apart and healthcare centralized, which is exactly the opposite of what you want in an epidemic. In recent memory, Long Island College Hospital that was closed in a real estate swindle involving both the Mayor and the Governor (the grand-daddy of closing hospital beds of them all). Also included were such stalwart institutions of Brooklyn Jewish in Bedford Stuyvesant, Bushwick Hosptial, Caledonian, Baptist Medical Center, Hamilton and Harbor Hospitals, Lutheran Hospital, St Johns Episcopal, St Mary's, Sister Elizabeth. There are almost 70 hospitals from Brooklyn (representing dozens of needs and thousands of beds) sited in Wikipedia that have closed or subject to "consolidation". Many of these institutions were built and facilitated when battling epidemics and when fatalities from disease was common, and beds were needed.
By the mid-1970s the discussion about hospitals in New York took an ugly turn. Increasingly, the 1199 Nursing union came to represent minority workers and the founding communities for many of these institutions moved to the suburbs. Our Medicaid system became increasingly expansive and the entire conversation about healthcare, with no help from Denis Rivera, or Andrew and Mario Cuomo, took and increasingly racist tone. Nursing had become an economic refuge for West Indian women, and other minorities, allowing them to earn a living and raise children, despite the high numbers of single parents within those communities. Couched in the battles over healthcare was conflicts over ethnic strife. Like many discussions over city policy, rational decision making was overwhelmed by intransigent positions fueled by mutual ethnic hatred. Somehow it got lost that we were all living in the same geological location and with epidemics largely conquered, the government lost focus of what was important. Hospitals and Medicaid became stand-ins for disgust with drug abuse and high crime. Government began to decide to close down facilities across the city. Our capacity has become razor thin. This has turned into our current disaster.
Despite the fact that we have known that a pandemic has been coming for over twenty years and known that it would most likely originate in China, we have failed to account for what even a mild epidemic like the Wuhan Virus (covid-19) would cost us as a society. Now, due to the medical institution consolidation fiasco we don't have enough beds, ventilators, or locations to care for a virus with even a 3% death rate (which is only a moderately deadly disease in the overall history of epidemics). This is not like Typhoid, Small Pox, or Cholera or the days of yore, or even the Spanish Flu. Yet, in those days, society faced these diseases without completely self-destructing, and that is largely because it understood how to quarantine effectively! We had a surplus of beds available and the institutions needed in order to separate out individuals from general society, so that necessary routine services could continue (e.g., garbage to pick up). Closing down society broadly was never a consideration. Major League Baseball never lost a single game to an epidemic, not in 160 years of the sport.
The problem here isn't that this disease is particularly deadly. The problem here is that our government is so particularly fucked up that it can no longer deal with inevitable public health events. They are afraid of ending up with stockpiles of dead bodies on youTube videos because we don't have enough ventilators. And our government is too stupid to make an effective vaccine in less than a year and a half.
Think about this. We have an pandemic that is shutting down the world economy to the cost of 100s of trillions of dollars, and suffering of billions of people, and the best vaccine candidate can't be released because they are waiting for 45 volunteers, for over six week for just a single stage. You can't make stuff like this up. We are being lead blindly by experts so singularly focused on their jobs that they can't get past "We need 45 volunteers and SIX WEEKS just for phase one" while while our society is crumbling under our feet. They need 45 volunteers and SIX WEEKS while we are all made political prisoners in our homes. Here is a rundown of vaccine candiates listed in the Jerusalem Post [1]
Moderna

The first dose of the mRNA-1273 coronavirus vaccine, developed by the US National Institutes of Health (NIH) and Moderna's infectious disease research team, was given to the first participant in their Phase 1 study on March 16. The trial of the vaccine, built on previous studies of SARS and MERS, is intended to provide data on the safety and immunogenicity of the vaccine, and is expected to enroll 45 healthy adult volunteers over six weeks. The Cambridge, Massachusetts-based drug discovery company emphasized that it is "still early in the story," with no approved drugs to date emerging from its vaccine program and no previous human trials. The current trials are being carried out at the Kaiser Permanente Washington Health Research Institute in Seattle. Dr. Anthony Fauci, director of the NIH's National Institute of Allergy and Infectious Diseases, described the study as "an important first step toward" finding a safe and effective vaccine.

CanSino Biologics

Authorities in China granted approval last week for Phase 1 clinical trials of a coronavirus vaccine developed by researchers at Tianjin-based CanSino Biologics and the Academy of Military Medical Sciences. Tests of Ad5-nCoV in animals, researchers said, showed that the vaccine candidate can induce strong immune response and demonstrated a good safety profile. Prescreening for the first human study has already begun, and is expected to enroll 108 healthy participants at Wuhan's Tongji Hospital. "Having committed to provide unconditional support to fight against the global epidemic, CanSinoBIO is determined to launch our vaccine product candidate as soon as possible with no compromise on quality and safety," said CanSino chairman and CEO Xuefeng Yu.

MIGAL

Located in Kiryat Shmona, the MIGAL - Galilee Research Institute is working to adapt a vaccine initially developed to prevent the Infectious Bronchitis Virus (IBV) in poultry. Funded by the government, the institute hailed a "scientific breakthrough that will lead to the rapid creation of a vaccine against coronavirus" in late February, based on the genetic similarity between the avian coronavirus and the novel coronavirus. Human testing of the oral vaccine, the institute said, is expected to begin within eight to 10 weeks, and safety approval is expected within 90 days. "We are currently in intensive discussions with potential partners that can help accelerate the in-human trials phase and expedite the completion of final product development and regulatory activities," said MIGAL CEO David Zigdon.

INOVIO Pharmaceuticals

Pennsylvania-based INOVIO announced the receipt of a new $5 million grant from the Bill & Melinda Gates Foundation on March 12 to accelerate the testing of its novel DNA vaccine for COVID-19, known as INO-4800. Currently in preclinical studies, INOVIO plans to advance into US Phase 1 clinical trials next month, backed by up to $9m. in funding from the Coalition for Epidemic Preparedness Innovations. The company says it aims to deliver one million doses of INO-4900 and handheld intradermal delivery devices to administer them by the end of 2020. "Our team of vaccine experts are working around the clock to advance INO-4800 and we look forward to attracting additional partnerships to expedite its development to meet this urgent global health need," said INOVIO president and CEO Dr. J. Joseph Kim.

CureVac

Reportedly the target of an acquisition attempt by US President Donald Trump, German biopharmaceutical company CureVac announced that it is leveraging its mRNA-based drug platform to produce a vaccine against the novel coronavirus. The European Commission has offered up to €80 million of financial support to CureVac, which plans to launch clinical tests in June 2020. If proven, the commission said, millions of vaccine doses could be produced at low costs in the company's existing production facilities. "The combination of mRNA science, disease understanding, formulation and production expertise make CureVac a unique player to fight against any infectious disease, no matter whether they are seasonal or pandemic," said CureVac CTO Mariola Fotin-Mleczek.

BioNTech

German immunotherapy company BioNTech and American pharma giant Pfizer signed a letter of intent last week to codevelop and distribute an mRNA-based vaccine against the novel coronavirus. The partnership, originally formed in 2018 to develop flu vaccines, will accelerate BioNTech's COVID-19 vaccine program BNT162, which is expected to enter the clinic by the end of April. Just one day earlier, the Mainz-based company announced a strategic development and commercialization collaboration with Fosun Pharma to advance its mRNA vaccine in China. Fosun Pharma will pay BioNTech up to $135m. in upfront and potential future investment and milestone payments. "We feel a duty to exploit our full technology and immunotherapy expertise to help address the COVID-19 pandemic emergency," said BioNTech founder and CEO Prof. Ugur Sahin, adding that the company is also working on a novel therapeutics approach for patients who have already been infected. Details, he said, will be disclosed "in the coming weeks."
This is not the behavior of a Government that feels pressed by an emergency. For all the press and yelling, and media drama, and propaganda, this is not how the government would react if it truly felt threatened. Evidently, the tipping point hasn't yet reached. But when the government gets done destroying the economy, they might well be ready to react appropriately – this is a strange application of the Peter Principle.
So why is there not more panic? Well, the truth is, aside from overwhelming the hospitals, the mortality rate of the Wuhan virus, while very serious, is just not the kind of disease to destroy a civilization. Only we seem to be able to do that.
On March 4th, 2020, Slate Magazine, a more serious and reliable internet publication on many issues, published an article with the title "COVID-19s Mortality Rate Isn't As High As We Think". It is a fairly sensible article with a subtitle of "Don't hoard masks and food. Figure out how to help seniors and the immunosuppressed stay healthy." This would actually be solid public policy. It looks at the example of the cruise liner the Diamond Princess, where the entire boat was exposed to the virus and isolated.
In this case, six deaths have occurred among the passengers, constituting a case fatality rate of 0.85 percent (i.e. less than 1%). Other mortality rates data disagree, but here are the hard facts. The vast majority of people that get this disease will suffer from cold like symptoms, and never skip a beat of their regular life, except they are locked up in their homes getting pizza delivery. But it is the luck of the draw. Some people, about 0.67% of the total US population, will die from this. That is a lots of people, actually. And they will die from this, and they will piled up at the local hospital for wonderful photo ops. My back of the envelop calculation is that nearly 50,000 people will die from the Wuhan virus with reasonable precautions within New York. Historically that puts the virus at a mortality rate near the measles, before vaccinations, and the Spanish Flu. But the terror that we have generated about this disease is flatly a creation of the internet age and twitter feeds and a government which thinks it can control everything, and is attempting to do so.
Our problem here, aside from not moving faster on vaccination testing and usage, is the unreasonable expectations we have created that we can control everything. We can't fix everything and people will die of disease. We die of disease all the time, and nothing in our science or our culture is going to change about this in our lifetimes. But this is NOT a biblical level plague and we must calm ourselves before we truly jeopardize our civilization. More people will die and suffer from an economic catastrophe than this disease. Our best weapon to fight this disease is a healthy economy.
We need to be released from our prison. This is not because we defeated this virus, but despite that. This policy of locking everyone up is not maintainable. People can't do this. It is cruel. They won't and aren't complying. We can't even get people with cancer to stop smoking. They sneak out the back of the hospital and smoke. We could not stop people from drinking during prohibition. We can't get them to stop shooting heroin into their arms. And we sure as hell can't lock up the entire population for much longer, even with pizza delivery. And the economy is collapsing. It is not on temporary hold. The economy is a living thing and as we bankrupt every non-essential business, the foundations for the essential businesses are also being undermined. If air traffic, as an example, continues to die, airplanes that require huge maintenance and a steady flow of spare parts, will be inoperable and the parts manufacturers go bankrupt. Employees get laid-off. Before you know it, you can't get cheese into New York City for the essential Pizza, and people will starve. Communist economies don't work. Despite Mayor Warren Wilhelm Jr demanding that Trump snap his fingers and make Ventilators just appear, it just can't be done. It can be done even LESS because we are dependent on China for parts and materials. We are totally screwed. But most of us, hopefully me as well, will live. The only question is what kind of life will we have going forward. The media is talking that this is a new normal. There is nothing normal about this and political oppression is not new. I don't want this new normal that they have planned for me (living alone in my apartment living on sparse government controlled rations, fearful of disease after disease, wasting my life on facebook) rather than being at the ballpark, learning Torah with my friends and children, playing ball with my grandchildren, and fishing. To the all controlling Pharaoh, I tell you, "Let My People Go".