Brooklyn Living is the website for Brooklynites and visitors to discover the rich cultural roots of our city and to understand how it is changing into the middle of the 21st century.
This early summer and spring of 2017 we have seen some extraordinary sunsets and shore line views. I'm not sure what is producing these elegant scenes, but this July 4th has been an eye opener.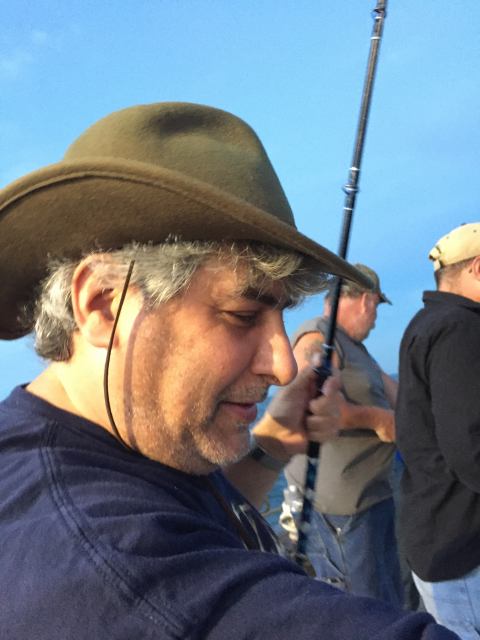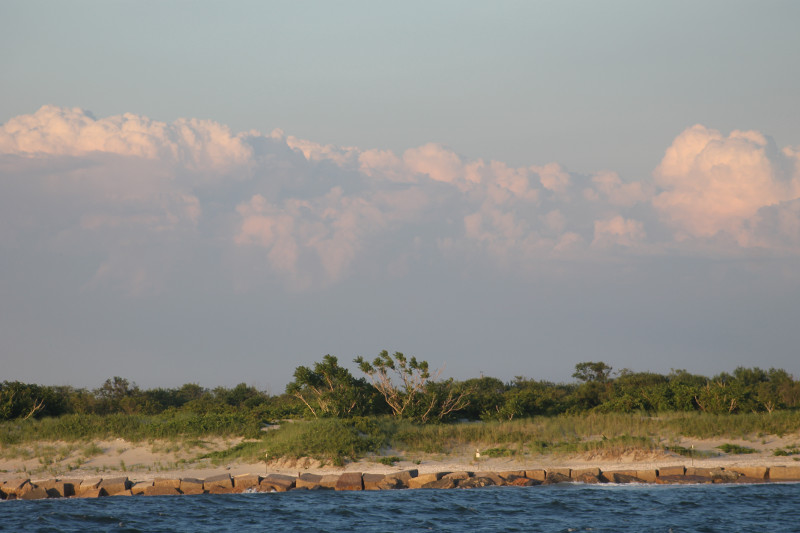 This image was shot off the Marilyn Jean 4 about July 2nd, 2017. It is landscape portrait of the Breeze Point Peninsula and the clouds bellowing off, past the Rockaways is coming out of the deep ocean, east and south of Brooklyn on the open ocean. The image itself looks like an inland mountain range, but that is a surprising illusion.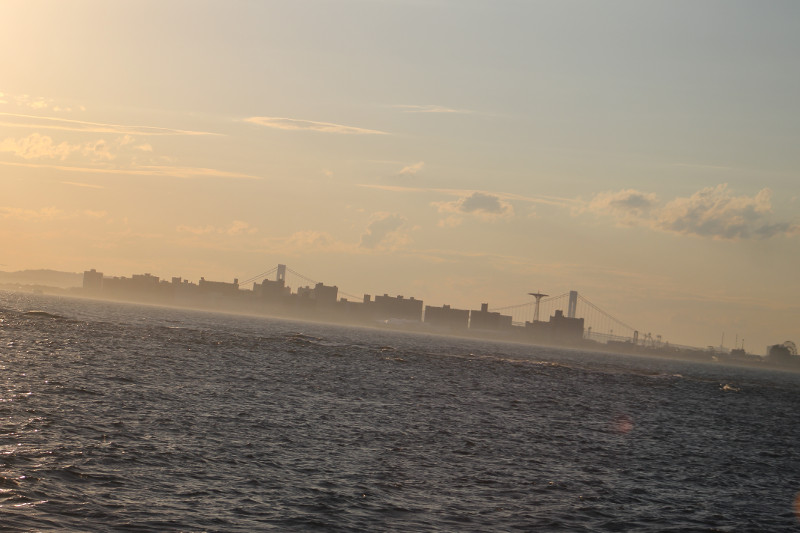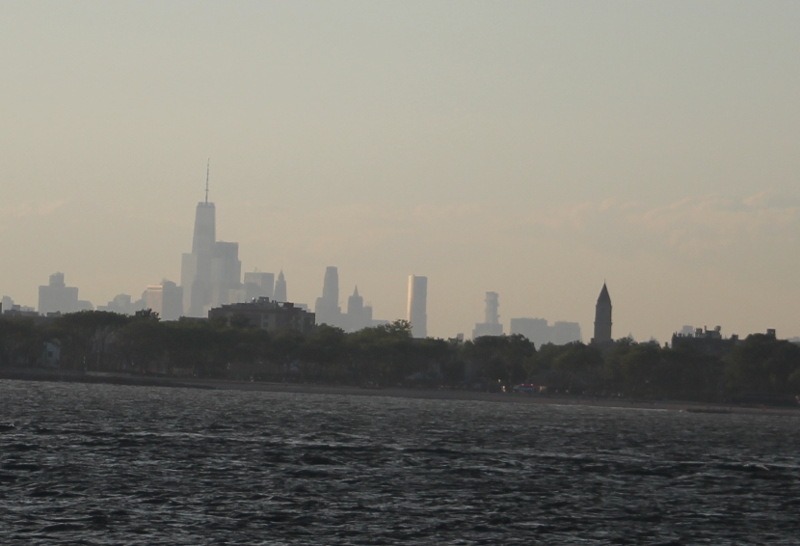 This is a shot of the Manhattan Skyline from the boat, shot clear across the entirety of Brooklyn.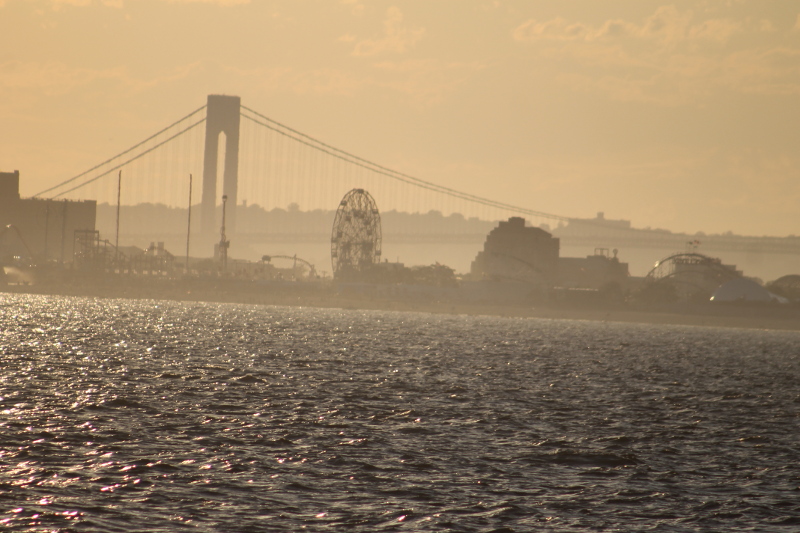 A full set of these great images can be found in our
gallery compliments of the Marilyn Jean IV and Emma Pearl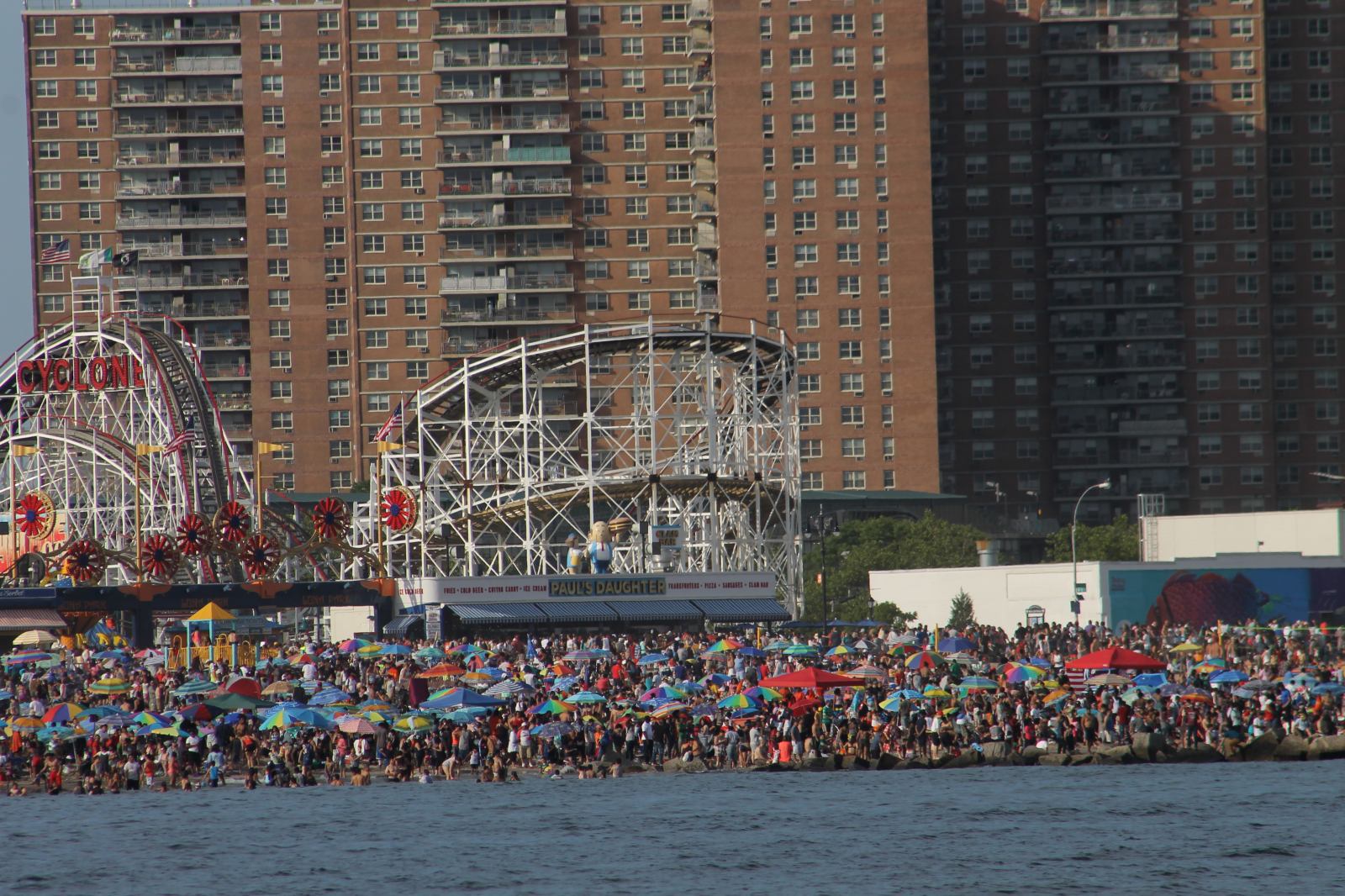 Likewise, here is a wonderful session from the Pink Lady on the Fourth of July